QueryWeb Features


QueryWeb includes all the tools needed for your research project in an easy-to-use interface.


QueryWeb Designer
You can easily modify the look and feel of your questionnaire and add pictures, videos, and links to your online study.
Secure Hosting
Upload QueryWeb studies to our secure server for data collection.


Online Management
Use our secure server to review sample and view quotas in realtime. Data analysis tools can run marginals, frequencies, numeric progressions and list verbatim responses.

Export Data
Download data as WinQuery batches, or export to .SAV file format.

QueryWeb Management Screenshots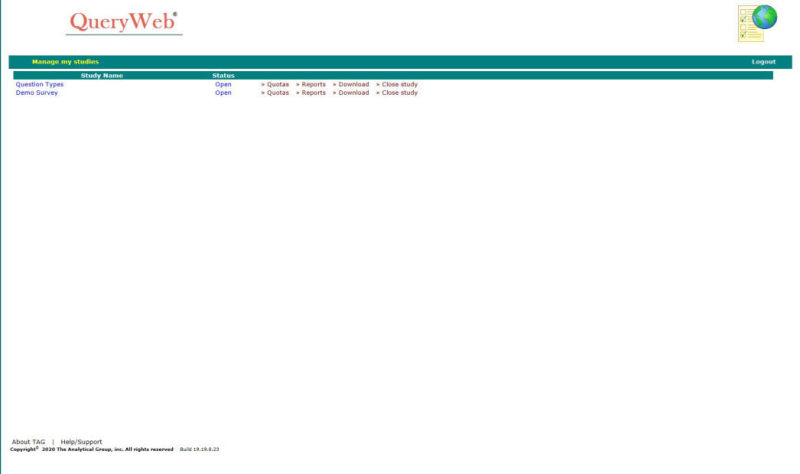 QueryWeb Management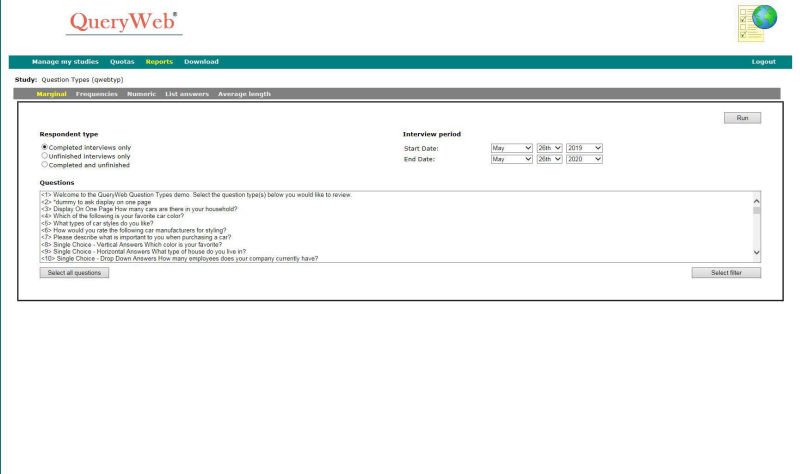 Marginal
List Answers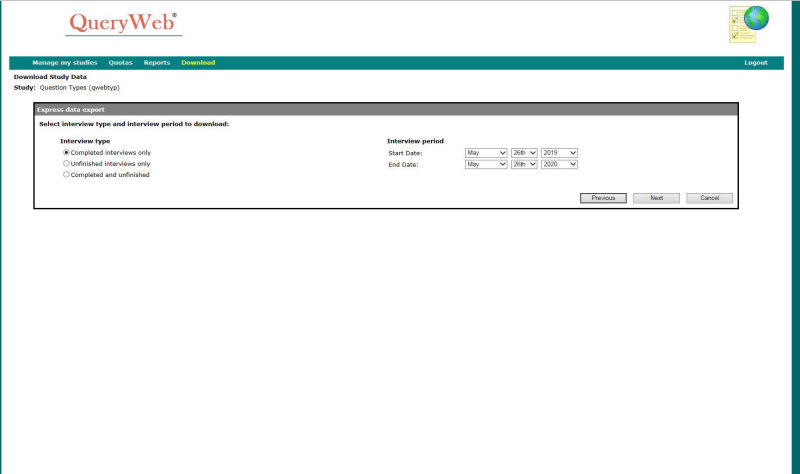 Express Data Export